---
Subj:

Grade A Sweater Meat

Date:

12/4/00 8:27:34 PM Central Standard Time

From: sompa621@ComCAT.COM (Doogie)
To: TomSommers@aol.com (Webmaster Zip)

Dear Webmaster,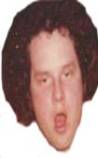 Contrite Quack
I am once again offering contrition. I must apologize to Bethanne for impugning her fun bags. I must stress again, however, that I was merely parroting the accusations of that Antichrist, Macos.

The Antichrist
I am sure she possesses Grade A sweater meat.

Grade A Sweater Meat
As to her luscious orbs causing me to drool, I suggest she raise the bar. Booze's bosoms give me a rise. A better test is if they can bring life to Sly's withered worthless one-eyed trouser trout.

Worthless Trouser Trout?
Better still, can they coax Areno to get off the baloney pony.

Still on the Baloney Pony?
That is all
Doogie
---
Subj:
Direct Inspection May Be Necessary
Date:
12/8/00 5:36:41 PM Central Standard Time
From: sompa621@ComCAT.COM (Doogie)
To: TomSommers@aol.com (Webmaster Zip)

Dear Webmaster
My responsibilities as a healer prevented my being at the Hooters unveiling of Bethanne's hooters. I reserve judgment of their authenticity until I see the pictures. Even then, direct inspection may be necessary.
I would have further apologized to Cheggie and that Backdoor Barney, Areno. I musk ask however, why no word from Sly? We must assume that he really is squandering his stolen millions on Viagra. We must assume that Mary has not seen a woody since Cheers was cancelled.
That is all
Doogie
Subj:

Request for Hand Inspection of Nippled Chads

Date:

12/9/00 12:08:52 PM Central Standard Time

From: sompa621@ComCAT.COM (Doogie)
To: TomSommers@aol.com (Webmaster Zip)
Webmaster
I have studied the phun bag photos on the website. Clearly Macos' claim that they are fried eggs on hooks in bogus. They could still be implants as the two microcephalic pro-simian 'inspectors' in the photo could be easily duped. I would suggest that only my trained board certified hands can tell for sure.

Microcephalic Pro-simian Inspectors
I therefore request the Hog Supreme Court to order a hand recheck of the nippled chads in question.
Hand Recheck of Nippled Chads?
That is all
Doogie
---